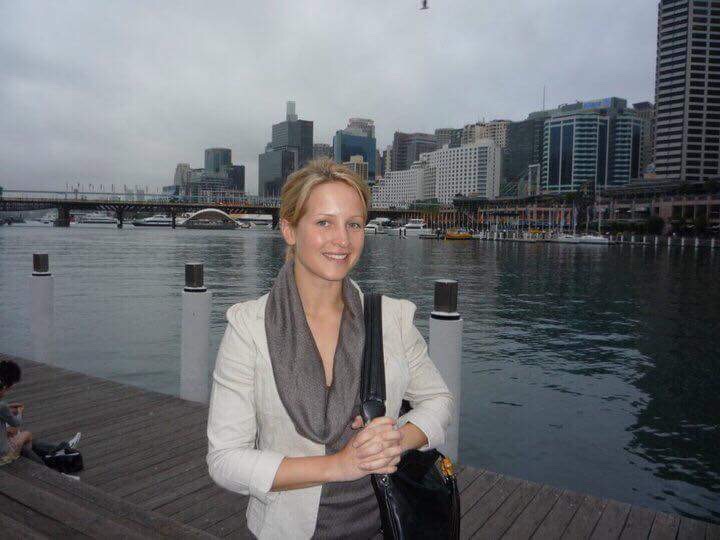 Lisa Staples
Lisa Staples has been a jockey for over 10 years now and in the past has ridden in Sweden and Norway. She now calls Australia her home. and here is her story:
FOTH: Where were you born, and where did you grow up?
LS: I was born in Sweden, Stockholm, and spent 1 year in London. After school, I moved back to Stockholm and started working in a racing stable when I was 19.
FOTH: What sort of girl were you growing up, and what were some things you liked to do for fun?
LS: I was always a horse-girl; I had ponies on which I did show jumping growing up. I also loved painting and drawing, horses of course!
FOTH: What did you want to be when you were growing up?
LS: I remember first time we got asked what we wanted to be, I was 7 and I answered 'a jockey!'. I obviously had no idea what it involved I just wanted to ride horses...
FOTH: Were you always into horses at a young age, or did that come later on?
LS: Yes. I started hanging out at the local stables when I was very young, and my parents had to take me to riding lessons. As I got older, I had my own horses.
FOTH: So what did you think of horse racing the first time you saw a live horse race?
LS: I thought it looked cool, but Sweden hasn't got a very big racing industry, so I didn't really think there was any chance of working with it.
FOTH: So at what point did you know you wanted to become a jockey, and what did your parents think when you told them?
LS: After I came back from London, I bought a retired racehorse to have for show jumping and the trainer ended up calling me asking if I could come work for her as an exercise rider. That's how it all started.
FOTH: So take me through some of the early steps you went through on becoming a jockey? What was your 1st job on the racetrack?
LS: I was riding track work and working in the stables for this trainer who I bought the horse from. Her camp was away from the track at a farm, about one hour from the race track. Before I started riding professionally, I rode a few amateur races. I had a few winners and then I began my apprenticeship about one year after I first came to work for her. The apprenticeship goes for 4 years unless you ride 70 winners before that time.
FOTH: How long did you ride/gallop horses before you became a jockey? Who taught you how to ride?
LS: I rode track work, gallops; slow work everything possible for about a year before I signed up to be an apprentice.
FOTH: Was getting up on a horse natural for you, or did it feel weird at first?
LS: Because I have been riding pretty much my whole life, it's always felt very natural being on a horse.
FOTH: Compared to where you ride now, how does it go as far as becoming a jockey, as compared to the US? Do you need approval from the stewards at the track at which you're going to ride?
LS: To get permission to ride in amateur races, you need approval from the stewards. They will watch you ride a jump out of the gate. The same applies when you start your apprenticeship.
FOTH: So how long did it take you from the time you wanted to become a jockey till you actually became one?
LS: If you count from when I started working in the racing stable, then it took me a year to become an apprentice, and I did a 4 year apprenticeship, so 5 years until I was a jockey.
FOTH: So tell me about your first race. At which track was it? How nervous were you? Where did you finish in the race?
LS: My first race ride was at Sweden's main race track, Täby Galopp, outside of Stockholm. I was very nervous, as I had just signed my papers that morning and someone had given me a ride that same day. I finished 3rd.
FOTH: Now tell me about your first win. What track was that? Did you win by a lot, or in a photo? What was it like jogging the horse back to the winner's circle and getting your picture taken?
LS: My first win was at the same track, on a horse called Rising Star. We lead the whole way, and I think the margin was about 1 length.
FOTH: Did the jockeys get you good (as in an initiation with shaving cream, eggs, buckets of water) after the race, or they don't go that stuff over where you ride?
LS: It was only a Maiden race so nothing too fancy. I got the usual 'well done' and 'good on ya.' Apart from that, it was probably just the owners and trainers and I, that were super excited.
FOTH: How long have you ridden, and at what tracks have you ridden?
LS: I finished my apprenticeship in 2007, so I've been a jockey for about 10 years. I rode at all tracks in Sweden (Täby, Jägersro, Göteborg) and in Norway, Oslo and in Denmark, Kopenhagen. I rode one race in France, Chantilly, and now I'm based in Australia, Perth. I can't even count all the tracks I've ridden at here. The main ones are Ascot, Belmont Park, Pinjarra Park, Bunbury, Northam, Broome, Derby, Albany, Geraldton, and a heap of other ones that only have one or 2 race meetings /year.
FOTH: Are there many other female jockeys over at these tracks?
LS: Yes, there are plenty of women riding here. Most are still apprentices, but there are a few that have come out of their time and are doing well.
FOTH: Are there good crowds for live racing at all? Is it dirt and turf racing? How about a combination of day and night racing?
LS: There's a massive racing industry here in Australia, and especially Saturday race meetings typically attracts a huge crowd. It's mainly turf races here, but up north there is dirt racing as well. Here in Western Australia, it's just Day racing.
FOTH: Take me through a typical race day for you these days.
LS: Depending on where the races are, I will either drive there or fly, if it's too far away. I do track work every morning and normally finish sometime between 6 and 8, then I go home and pack my bag. Hopefully, I can have a nap before I need to leave. Because weights here are not very low I don't need to lose any weight, because I'm pretty light anyway. If the races are on one of the nearby tracks, we often go for only a couple of rides. But if I need to travel further. then I would need at least 5 rides.
FOTH: What are some things you like to do in your spare time?
LS: I love fitness and working out is a big part of my spare time. I also have 3 dogs together with my husband, so we always take them for a walk.
FOTH: Do you follow any other sports over where you're based?
LS: Because I grew up in Europe, I love watching soccer.
FOTH: I am sure you have seen US racing on TV. What do you think of it, and have you ever had the chance to even visit the US?
LS: I have been to the US once with my parents; we visited Washington, Nashville and New Orleans. Swedish racing is very inspired by American racing. I've watched quite a bit of it, and my husband (Craig Staples) rode in the US for a couple of years, based in Monmouth Park. We love US racing as it seems very fair, good speed, and not too tight racing.
FOTH: Have you ever been injured in your career? If so, what has been the worst injury? If not, does the fear of injury ever worry you?
LS: Yes, plenty of times unfortunately. I've been quite lucky still. My worst injury was a couple of years ago. I was just behind the leaders, and my horse got tightened and hit the rail and I came off. I broke 5 ribs, punctured a lung and fractured my ankle. I try not to think about it. I think that if you worry about getting hurt, then that's what will happen.
FOTH: Can you see yourself being involved in horse racing even after you retire as a jockey?
LS: Yes, perhaps, but I don't want to train horses, so I haven't worked out in what way yet.
FOTH: Lisa, I am out of questions. Thumbs up for doing this interview and any last words to wrap this up?
LS: Not really, thanks for taking your time to highlight female riders across the world!