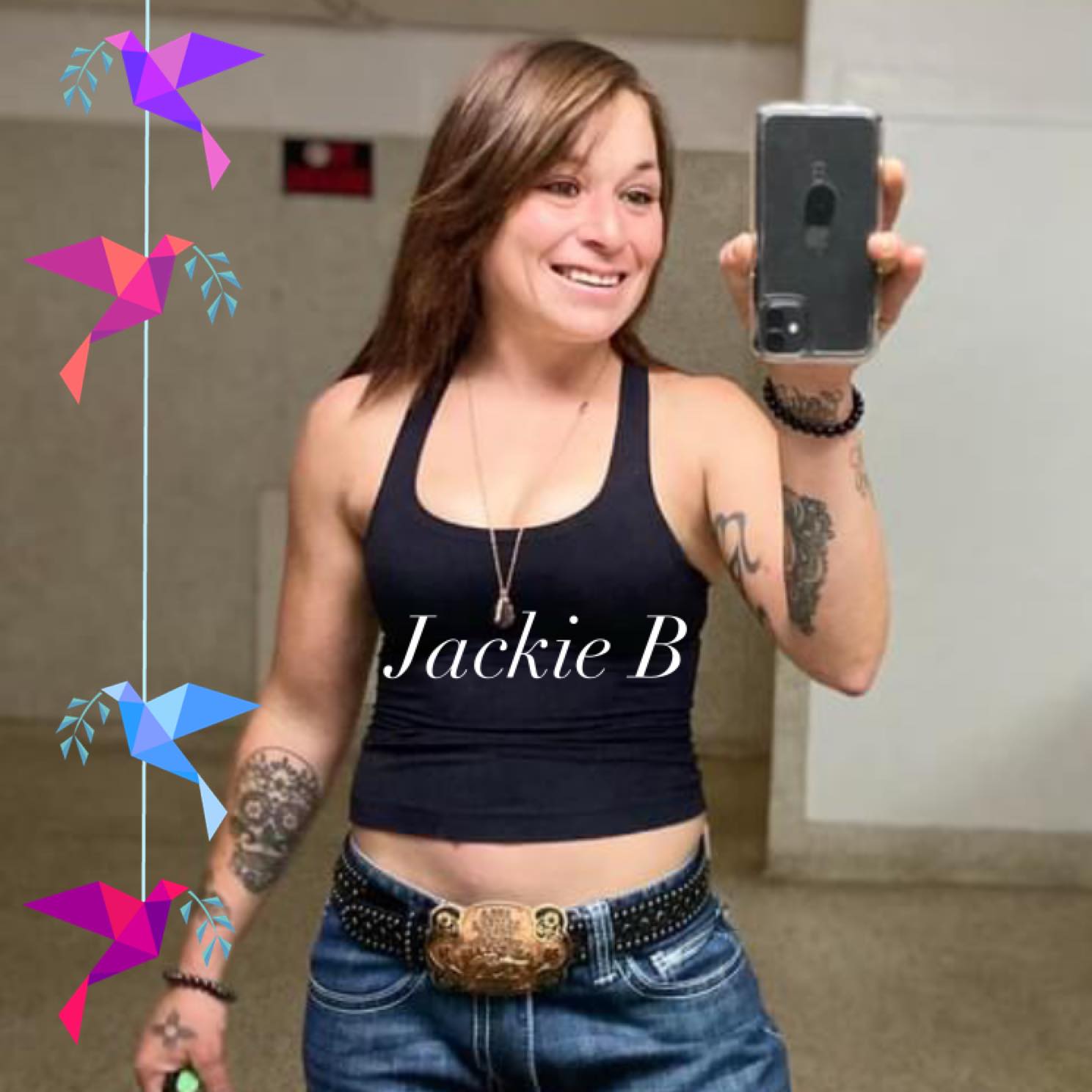 "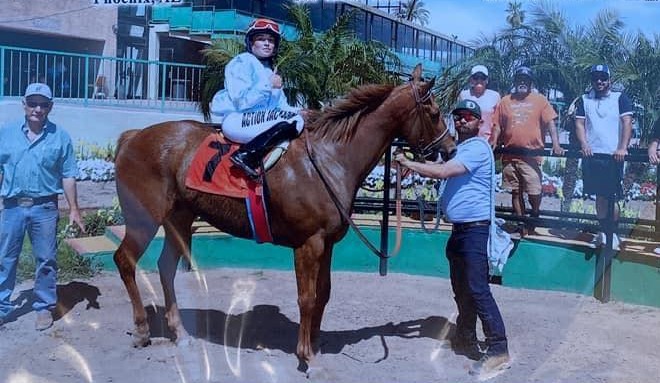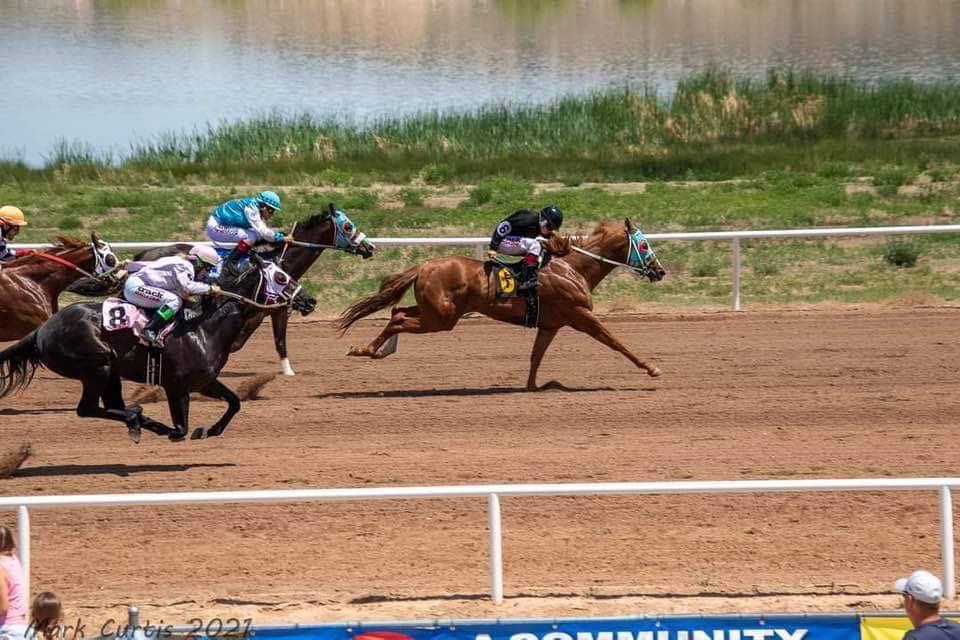 Jacquelyn Bobroff is a young quarter horse jockey and here is a chat I recently did with her:
FOTH: Where were you born and where did you grow up?
JB: I was born in Las Cruces and grew up between there and Albuquerque because my mom and dad are from Albuquerque
FOTH: What sort of girl were you growing up?
JB: À handful for sure but I had good parents super close with both I ran barrels into high school I always loved being on a horse I was pretty hyper just by nature and horses calmed me down still do
FOTH: So did you know early on in your life, say like 15 years old you wanted to become a jockey?
JB: Not really I won state as a freshman in the barrels I wanted to be a vet and go to the nfr; my dad owned race horses so I was around the track quite a bit...but it wasn't until the next year my dad got into some trouble traffic drugs I couldn't really afford to run barrels and Nancy summers a female jockey from here in New Mexico ran barrels and knew my dad she offered to teach me the flat tack
FOTH: So what did you think of horse racing early on?
JB: Well since I ran barrels I liked going fast and the more time I spent galloping and working horses the better I got at it and the more I enjoyed it then it kinda became a passion in a way especially breaking babies.
FOTH: So when did you decide you wanted to be a jockey?
JB: Probably about six months after i started loping horses..... My dad teased me my whole life I was jockey material because I was short. I never really actually thought about riding it all kinda happend by accident, but once I realized that's what I wanted to do everything changed now riding is my.passion and winning is like no other feeling in the world.
FOTH: So how easy was it for you learn to ride? Who helped you the most?
JB: Mmmm well I knew how to ride a stock saddle I think I mentioned I ran barrels anyway at the beginning Nancy Summmers kinda gave me a general idea of how to gallop but I went to work breaking babies at Frontera training center and I can honestly Don Briggs probably helped me find my seat on a race horse more than anyone, but don't get me wrong I had a lot of very knowledgeable people give me advice from the begining.
FOTH: So tell me the final steps of leading you to becoming a jockey?  What was it like having your jockey license in your hand?
JB: The final step for me was actually my dad and a good friend of his who trains decided I was ready. I wanted to wait but I went for it and three veteran  riders approved me. Holding my jocks license at first it kind of surreal but after ten years I can honestly say now I feel like a rider.
FOTH: So tell me about your first race. Where was it at and where did you finish?
JB: It was a mile and 70 on a horse named "Born to Waltz and I run dead last and I jumped off my horse as my legs felt like jello. I was so tired things improved though.
Jacquelyn
Jacquelyn Andria Lucero
It was a mile and 70 and I meant to say when I jumped off my horse my legs felt like Jell-O. This was at Sunland Park.
FOTH: Now tell me about your first win. Where was that at and did you win by a lot or in a photo?
JB: The horse's name was "Tisberry" and she was a favorite which I ride very few of at the time, but I got her and took all the other horses the old man had it when she parked we did it by a few lengths I'll send you the picture later. This was also at Sunland Park.
FOTH: So did the jockeys get you good after the race and did you know it was coming?
JB: No I they threw some chili water on me and cracked a couple eggs on my head nothing to crazy.
FOTH: So tell me a little bit about Sunland Park. They also have quarter horse racing too am I correct?
JB: Yes that's where I rode my very first quarter horses.
FOTH: Do they get any crowds for the races? Do they have a casino or no?
JB: The crowds are decent and yes they have slots.
FOTH: No now what tracks have you rode at in your career so far?
JB: All the New Mexico tracks, all the Texas tracks, Remington, Turf Paradise, Delta Downs, Evangaline, Wyoming downs, Prairie Meadows, I think that's all of them.
FOTH: Do you have a favorite out of any of them?
JB: Lone Star Park definitely, I had alot of success there, it is an awesome  track, but Abq is a close second because  that's kinda like home. My mom and dad grew up there  I have alot of family there. Right now Wyoming downs might be my favorite  im the leading rider after opening  weekend.
FOTH: Nice. Now do you feel so far you have been given a fair shake or shot in your career from trainers?
JB: Eh thats hard to say Chris because I made my fair share of mistakes and sometimes being a girl in this business you have to work twice as hard to get half as far.
FOTH: Thoughts on the whip rules being used at some tracks?
JB: Depends lol. I love Wyoming and other states are really getting tough though and I think its a bit to much race horses are far from abused. Most race horses in good managed barns are not abused.
FOTH: I am sure you have seen some racing from the East Coast. Would you ever want to go there to ride or even visit?
JB: With the right connections definitely
FOTH: Looking back was becoming a jockey what you thought it was going to be?
JB: Mmmm I don't think I had I don't think I had expectations as far as what was being a jockey be like my being a jockey was kind of circumstantial but I wouldn't change it now.
FOTH: Do you think jockeys should be promoted more in the sport of horse racing?
JB: Mmmm I think within the sort we are pretty recognized I think more people should consider us professional athletes  though.
FOTH: If a young girl came up to you and said she wanted to become a jockey, what advice would you give her?
JB: To go back to school. Ride races.because you love it and winning drives you. If fear ever sets in quit. Don't cheat people. And remain humble and honest.
FOTH: Jackie, thumbs up for the interview. Any last words to wrap this up?
JB: Thanks you for giving me the opportunity to kinda tell my story Chris. Oh I better see you keep on kissing those feet too footboy.