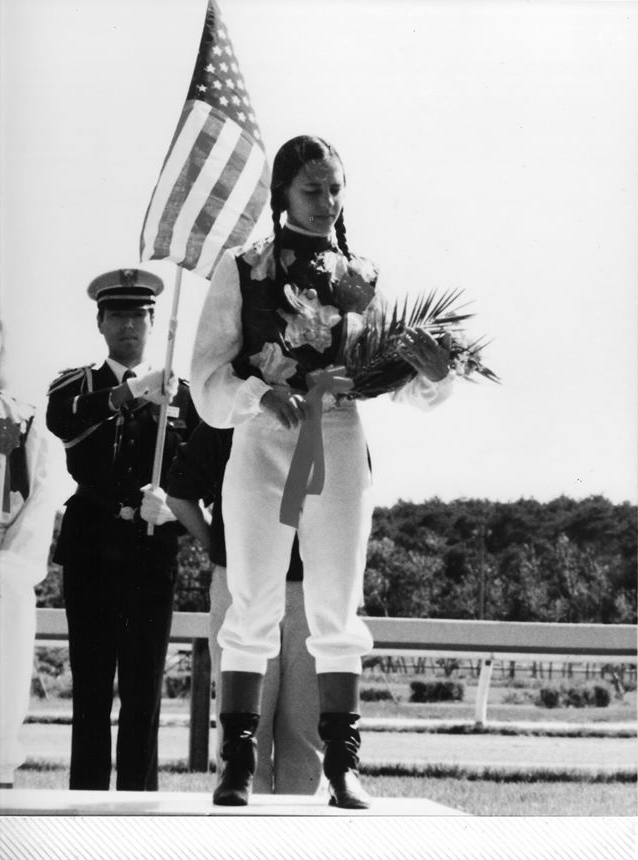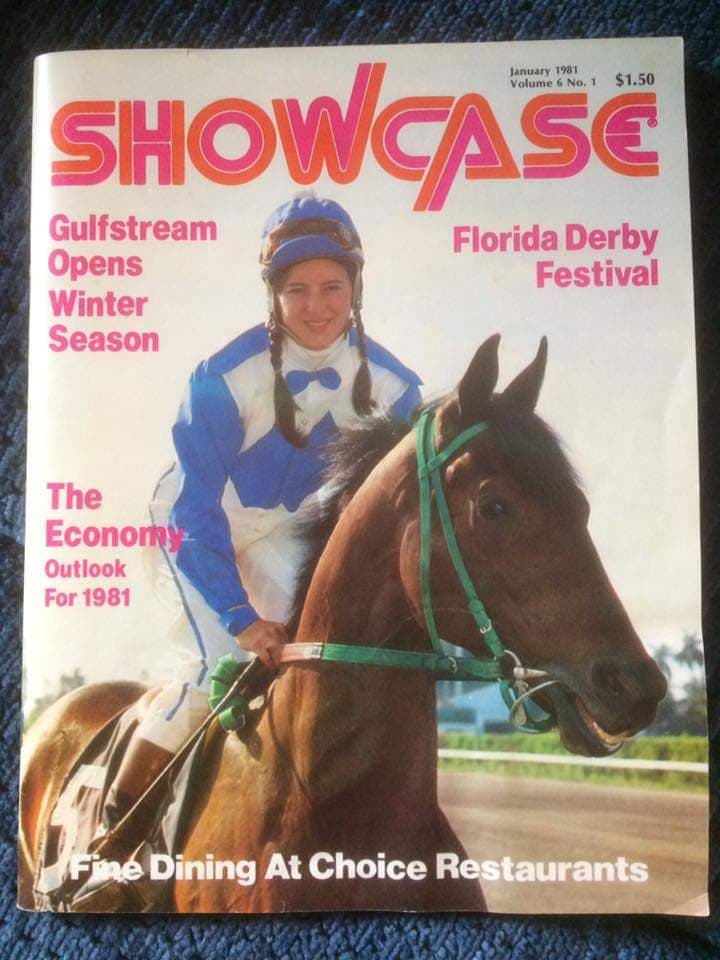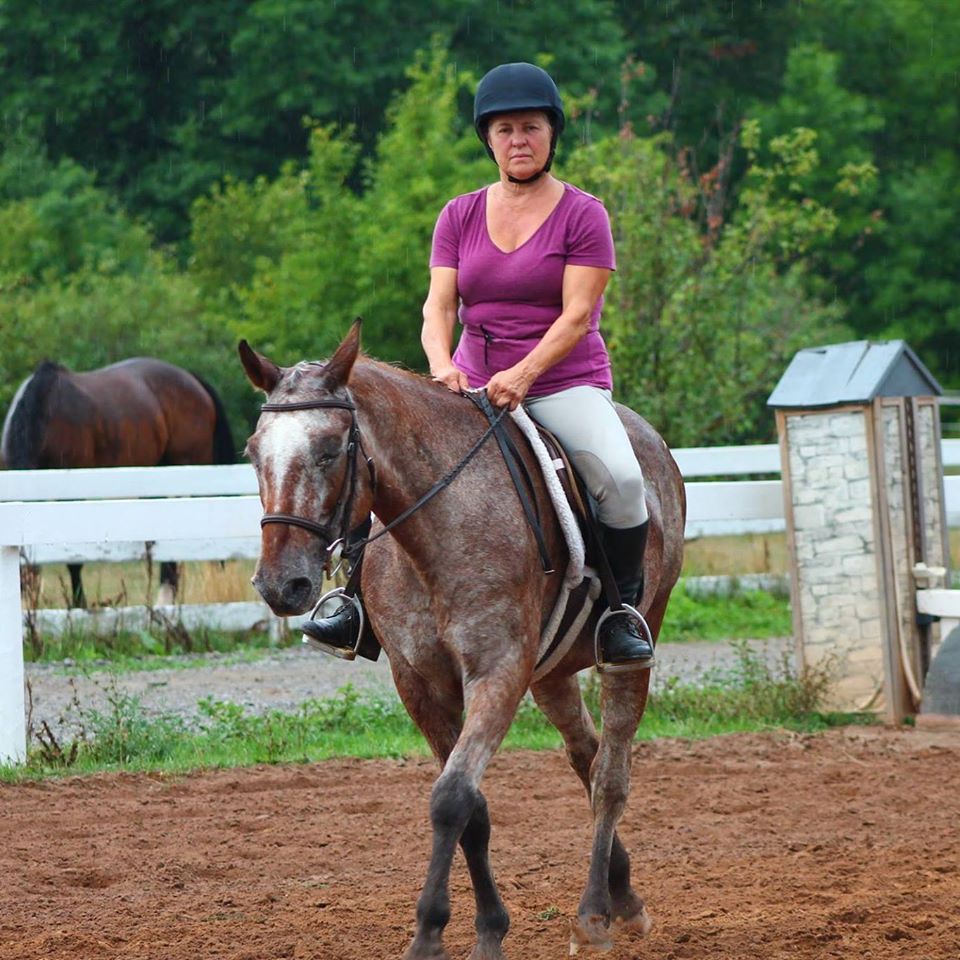 Sharon Ceccato
Sharon Ceccato is a retired jockey that rode mostly in Canada and she is now a trainer. Here is her story:
FOTH: Where were you born and where did you grow up?
SC: Hi footboy. I'm from Buffalo NY. Born and raised.
FOTH: What sort of girl were you growing up?
SC: Tomboy love animals. Grew up with cat and dogs. Loved horses.
FOTH: At a young age, did you know you wanted to be a jockey?
SC: In my late teens. However, was not around the track.
FOTH: So take me through the steps you went through to become a rider?
SC: I was like 24 when I started at the track.
FOTH: So who helped you learn how to ride the most back then?
SC: I can't say one person helped me I was lucky to gallop for nice outfits with very good experienced exercise people that helped me.
FOTH: So take me through the steps of how you became a jockey?
SC: Galloped a lot of horses for good trainers. Ended up in Kentucky with Mike Bell. My boyfriend at the time trained 1 horse named "Bestesto". We both worked for Mike and went to Arlington Park. There I ride my first 2 races on her. Later we worked for Leroy Jolly and I was galloping horse "Genuine Risk" at the time. I then got to ride "Bestesto" at Hialeah. We hit the board and next time out we won.
FOTH: So now looking back was becoming a jockey harder or pretty much what you expected?
SC: It was hard to get the mounts. Cheaper tracks were riding girls. Those tracks didn't use girls that much. At the time Mary Russ was just starting out. We stayed in Florida so it wasn't easy.
FOTH: Tell me about your first mount. How nervous were you? What track was it at and where did you finish?
SC: It was at Arlington Park. Yes nervous 😵. I was like 5th. Pretty excited. Was a rush couldn't wait for the next chance. The second mount it rained like crazy. Wasn't sure they would even let me ride. Couple of the "boys" came to talk to me. Girl your coming out of the 7 hole...please stay there!! Don't worry we will all be out there with you!! Huge puddle at the head of the lane!!
FOTH: Now what about your first win. What track was that at? Did you in a photo or by a lot? What was it like jogging the horse back to the winner's circle?
SC: I won my first race at Hialeah! Forth race I rode. Won easy...paid $198.00 to win. My father came from Buffalo to see me ride. But if looks could kill, the gamblers left the bug girl out of the plan!! Nobody told me I was not supposed to be in the tri!
FOTH: That's too funny. Now did the jockeys get you good after the race and did you know it was coming?
SC: I wasn't sure walking back. But yup buckets came!!
FOTH: What tracks did you ride at over your riding career and did you have a favorite?
SC: Hialeah, Calder, Gulfstream, Arlington, Woodbine, Greenwood, Fort Erie. 5 tracks in Japan. Japan was the best by far. I was very lucky to be invited to go there in 1981
FOTH: How did you end up getting to ride in Japan and are the tracks there much different than ours and is there many lady riders there?
SC: At the time 5 American riders were invited for 5 weeks 5 different tracks. There were 3 Japanese girl riders then. I was working publicity at Gulfstream and got chosen. Four of the tracks we went the other direction.
FOTH: So how long did you ride for?
SC: Well, never won many races. Had a daughter in 1985 and another in 1988. Rode a bit after that. Never really quit. Just busy. I rode until 1997, maybe 98.
FOTH: Did you have many injuries?
SC: Not really very lucky that way. Only 2 spills. Thrown over a few rails, nothing broken. I always supposed myself so seems I always had a gallop job never really just rode races.
FOTH: So I know your now a trainer, how did that happen?
SC: Had the opportunity to be an assistant and knew riding was fading out. I wanted my own horses. I hooked up with Mike Newell. We make a pretty good team. He had a stroke a few years ago and took a step back. So, I got my trainer license and he is the assistant. We have done a pretty good job so far. We stay in Fort Erie for the summer. Mountaineer and Mahoning for the winter
FOTH: Tell me a little bit about Fort Erie Racetrack.
SC: Fort Erie was considered one of the most beautiful infields in North America at one time. It is the base for Canada s second leg of their triple crown. The Prince of Wales stake. Being Woodbine sold the track it is in trouble like many others. We have a 40 day meet over 5 months. We had slots for a while doing well then we got screwed. Woodbine OLG pulled them out. I like the area raised my girls there. We are 2 minutes from downtown Buffalo, NY. Backside in need of repair but nice setup for training. I started working there in June in 1975. Then the meet went up to Woodbine. Back in the day, the 3 tracks were together with Greenwood which closed in Dec 1993.
FOTH: That stinks. So what is a typical day like for you these days? Do you get up on any of your own horses?
SC: Not lately. Do ride the pony. We are at a training center in WV near Mountaineer Racetrack. We will spend the winter here and then ship from here to Mahoning. We have 3 in tomorrow night at the Mountain. I also get up early train on the equicizer muck stalls try to stay warm!!
FOTH: Now with you being an ex-jockey, can you tell if a jockey gives a horse a bad ride and do you ride female jockeys at all?
SC: Well yes, if they don't listen to orders. I don't give many orders. I have ridden several girls
FOTH: Tell me what Mahoning Valley is like
SC: It's only 4 yrs old. Pretty plain. Very sandy track so track conditions are rough cold frozen fast. Has ice in it. They shut down the shute when bad so shorten races. Can be deep sand when warm out. Pretty inconsistent. Nice little casino. Money is good. I have 3 in tonight at Mountaineer all have pretty good chances. Right now we are 50% in the money.
FOTH: Did you enjoy your time as a jockey overall?
SC: Absolutely I had a blast. Just wish I had some better opportunitys 😠.
FOTH: Before I forget, tell me about your first win as a trainer.
SC: Really not sure when Mike had his stroke I just took over he was still trainer and I assistant. They are all still a thrill!! You just want more😆.
FOTH: What could be done to improve racing?
SC: Not push young horses so hard. They are paying so much money and then push the horse to produce. They need time to develop.
FOTH: Now if some young girl wanted to become a jockey what advice would you give her?
SC: Work hard find a good mentor. Always be professional! Learn from mistakes.
FOTH: How long do you see yourself being a trainer?
SC: l Well I am no spring chicken but I love this game. I guess as long as I can afford it🥰
FOTH: Sharon thumbs up for doing this chat any last words to say.
SC: Thank you so much!! I hope we keep in touch. Now go pucker up and kiss some female feet feet footboy😁.